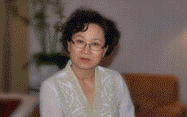 Acutherapy and Herbal Clinic
Philosophy
Within our practice, treating the whole person and also addressing all aspects of the clients' lives such as diet, lifestyle, spirituality, and emotional well-being; making clients feel their special journey more peaceful, joyful and unforgettable.
About Us
Jenny Zhang offers alternative approach for infertility and other conditions. They are proud of having helped many of their clients achieve their goals.
Jenny Zhang
Graduated from Zunyi Medical School, (previous Dalian Medical University of China). She is M.D.in China, and has been practicing Western medicine and Traditional Chinese Medicine (TCM) throughout China, the UK and Canada for the last over 30 years. She is a Registered Acupuncturist and a member of Canadian-Sino Medical Association (CSMA) in British Columbia. She is also a member of American Pregnancy Association in US. Now, she practices acupuncture in Vancouver,B.C.
Michael Ma (Retired in March of 2023)
Graduated as MD from Sun Yat-sen University of Medical Sciences, one of top medical universities in China. He got a MSc in molecular biology of infectious diseases in London University of UK. He has been practicing Western medicine and TCM since 1982. He is a Registered Acupuncturist and Doctor of TCM, and also a member of CSMA, and is practicing Acupuncture and TCM in Vancouver, B.C.
Both of them have sound medical background and rich clinical experience in diagnosis, healing skills as well as pleasant personalities. They combine acupuncture and other skills, herbal formulas for internal and/or external uses, and also integrate Chinese massage with Qi, or energy. They use their own way to open the blockage of body channels, adjust whole body balance, improve blood circulation, relieve pains and free stress, providing their clients with excellent professional medical treatment. Their clients, especially those with problems difficult to treat successfully by other healing approaches have obtained remarkable benefits.
They have been the registrants in good standing of the College of TCM of BC since 1999. Their practice are recognized by Government of Canada Defense Veterans Affairs (DVA), BC Medical Service Plan (MSP), Insurance Corporation of British Columbia (ICBC), Workers' Compensation Board (WCB) and most Extended Medical Plans. Jenny Zhang was a Non Staff Practitioner at Vancouver General Hospital, and an Instructor of Vancouver Career College. Dr. Michael Ma was also teaching Traditional Chinese Medicine in Western Canadian Institute of TCM Practitioners.
---
Why choose us...
Friendly knowledgeable professionals-explain your problems in both Eastern and Western views; give you suggestion for possible solutions; set-up personal plan to achieve the goal.

Honest, reliable, and empathy-you are told what we can help; how we help; or other options. You will understand what and why we do for you at each visit.

Easy Payments-by credit and debit card, cheque or cash.